For the second year in a row, we have been awarded a place on the annual Sunday Times HSBC International Track 200!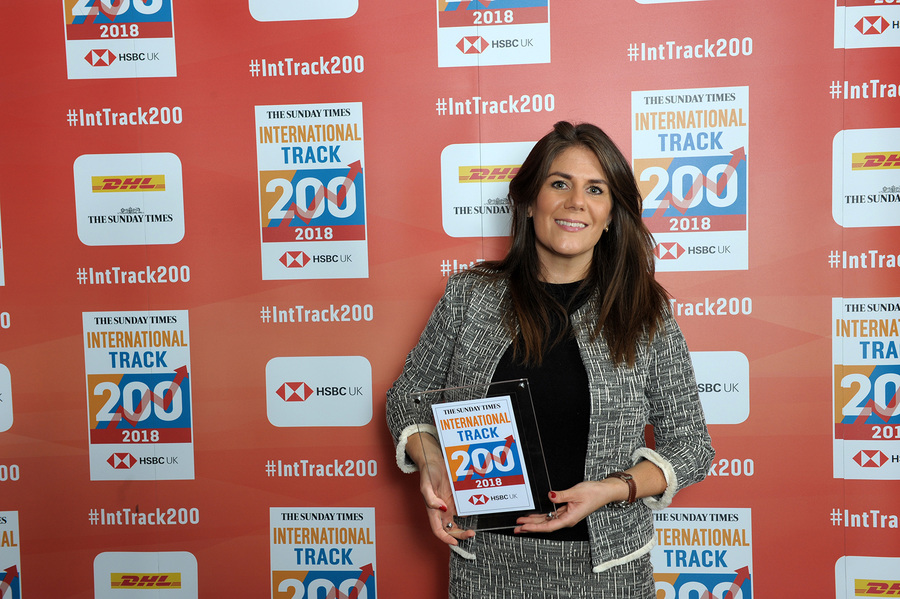 The Sunday Times HSBC International Track 200 ranks Britain's mid-market private companies with the fastest-growing international sales, measured over their latest two years of available accounts.
Talking about how our company has grown internationally over recent years, Chief Executive Victoria Woodings commented: "As a British company, we believe it is really important to export, and it has helped us to grow our business by 150% over the last 3 years. Clearly a critical environment for us to be working with is outside of the UK.
The UK is really respected as an economic base, but the volume, in terms of what Principle does, is helping to drive further growth by working with emerging markets such as India, China and the Americas. So export is a very important market for Principle."
To be recognised for our achievements in this area, by such a prestigious organisation, is fantastic, and I am incredibly proud of the whole Principle team who work tirelessly to ensure we keep pushing boundaries and driving forward into new markets."